Overview
A dedicated offshore development team offers many advantages over an in-house team, hiring freelancers, or a local dedicated outsourced team. These advantages include cost and time savings, as well as many other benefits. In addition, there are very few drawbacks of hiring an offshore development team.
Starting a new eCommerce business is an exciting but often challenging journey. Achieving growth while keeping costs down is very important for new businesses and startups. Often, these businesses need technical expertise that's greater than the size of the team they can hire directly. To execute a proper eCommerce strategy and build their brand quickly, they need a
dedicated development team
with expertise in many niche areas, which is simply not practical to do in-house.
This article covers the
dedicated offshore team outsourcing model
, an option with all the advantages of a dedicated in-house team, and the cost-saving benefits of outsourcing to an offshore team.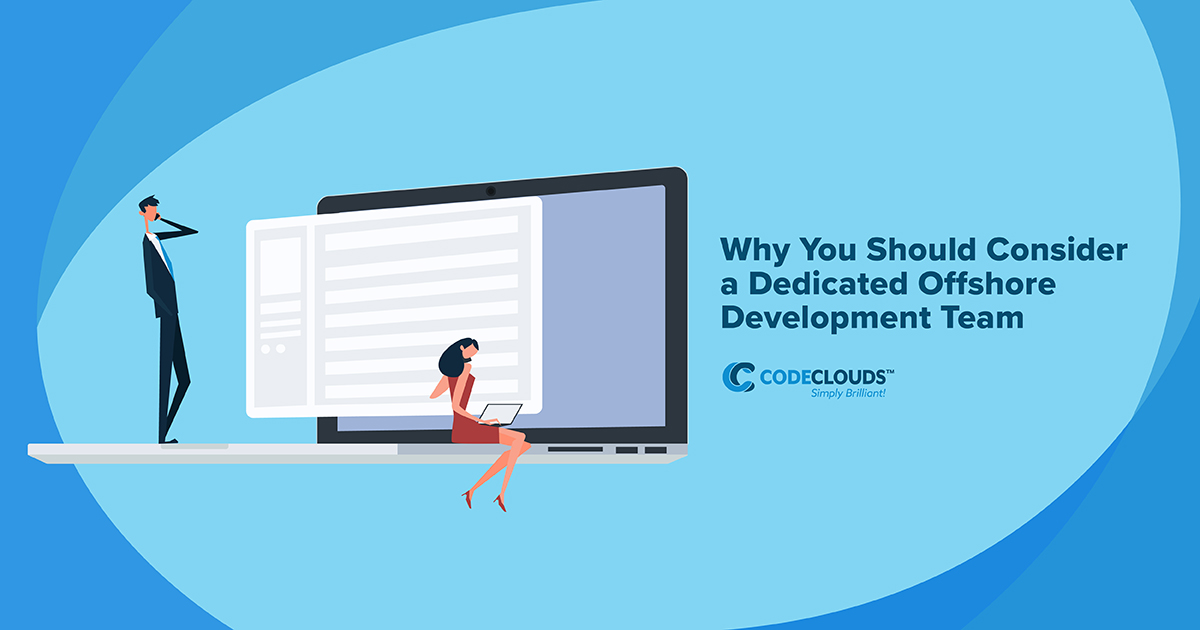 Why a Dedicated Team?
If you can't directly hire all the full-time developers you need, a dedicated outsourced team is the next best option. So what are the main reasons to hire a dedicated offshore development team (and how does a dedicated team compare to the alternatives)? Let's find out:
Proper Team Structure and Management
Hiring several individual freelancers
that may not work with your existing staff means you'll be burdened with managing that whole mess, and trust us when we say mess—team projects with freelancers take advanced management skills and really good freelancers. You'll need to hire a project manager if you want a chance of your freelance team delivering satisfactory results, and that's expensive. Not to mention, your team still wouldn't be used to working together.
On the other hand, with a dedicated team, you're hiring their management model, and getting a team that already works together and has protocols and infrastructure set up. Dedicated offshore development teams come with their own experienced project managers, meaning you don't have to worry about organizing your team and any issues are their responsibility, not yours.
Professionalism
A dedicated offshore development team can provide a level of professionalism that freelancers cannot. A dedicated team is part of a company with a reputation to maintain, that wants to continue to attract overseas clients.
This means you can expect certain standards from an offshore development firm, which you will see in their higher quality of services, their use of experienced project managers, and their skilled developers. They need to work hard to show you that their team is the right team for the job.
This professionalism also translates into reliability—your dedicated team won't let you down, not when they're accountable to their own project managers, their upper management, and their company.
Access to Skilled Developers
You may not have the budget for skilled developers, especially those who are attracted by internal hiring. But hiring an offshore development team gives you the best of both worlds: Offshore development companies hire and attract the best of global talent, often from areas with lower living costs, meaning that you can get access to a team of skilled developers for cheap.
For example, CodeClouds employs over 400 of Kolkata's best developers, who are specialized in a range of up-to-date software, popular eCommerce platforms, and programming languages. Many of our employees have advanced skill sets that would be prohibitively expensive to hire locally.
Access to More Services
A major benefit to hiring a dedicated outsourced team is that it's, well, a team. As well as developers who work solely on your project, a dedicated team has shared members (e.g. designers and testers) that can cover less common tasks should you need them. With a dedicated team, you have access to these people, without having to worry about hiring extra freelancers. Your website needs testing? No problem! Need a new look for your eCommerce brand? Your team's got it covered (and their designers are used to working with developers).
In addition to personnel, dedicated development teams can also provide other services, such as hosting services, advanced technologies, or ongoing support, which you would not get working with freelancers.
Cost Savings
Hiring an onshore or even local team to outsource your project presents a lot of the same challenges as hiring an overseas team. Even if you are relatively close, most communication will still take place over email, instant messaging, and zoom calls. In-person meetings are very time-consuming and expensive.
So, while hiring a local dedicated team saves you the stress of hiring internally and can be a better choice for one-off projects, it won't realistically offer you any cost savings. Running long-term projects with a full-time dedicated local team is almost out of the question. With an offshore team, you get a lot more for your budget, and long-term projects make a lot more sense financially.
Time Savings
Hiring a dedicated offshore development team can save you time (and, remember, time is money). Finding, interviewing and hiring the right individual freelancers and project managers you need for a job is time-consuming. You can bypass all of this with a dedicated offshore team.
With the dedicated team model, you can get moving faster, and work between team members happens more smoothly. The time you save by hiring a dedicated offshore development team will allow you to spend more time developing and growing your business (which is exactly why you hired a dedicated offshore development team in the first place). This is especially important for small businesses and startups where there is no extra manpower for managing freelancers.
Good Communication
When hiring from the right offshore companies in the right places, you'll be pleasantly surprised by the communication experience. For example, in India, English is the language of business for white-collar work and is usually a requirement, especially in the tech industry.
In a decent offshore company, you'll communicate with fluent English speakers and more often find yourself falling into the typical communication pitfalls that affect all remote work than language or cultural barriers. (But even long-distance communication issues can be minimized by following the best practices for Zoom calls and other long-distance communication). If you want to read some tips about remote communication,
read this article by our CEO
.
Conclusion
A dedicated offshore team is a great choice, and often the 'right' choice when outsourcing a larger project. In addition, offshore teams, unlike local outsourcing companies, give you cost-saving benefits over in-house developers while still offering excellent communication and quality.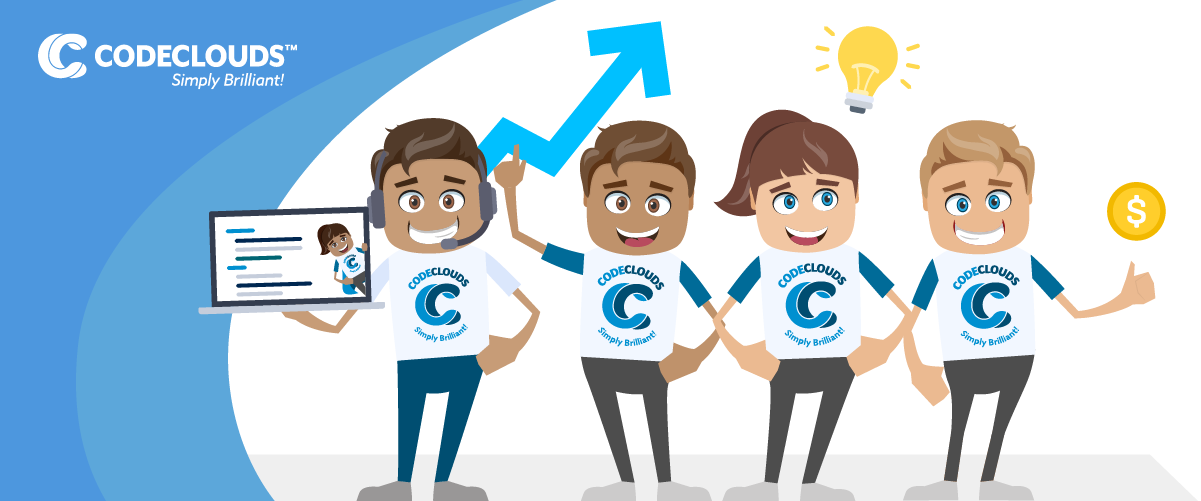 CodeClouds offers great offshore dedicated teams to take on your next outsourced project! Our plans include up to a
dedicated full-time developer
, shared project management, QA, design professionals, and much more. With a team from CodeClouds, you get access to a wide range of experts that can complete a wider variety of tasks. If you'd like to learn more, contact us today!